Austria
Innsbruck
MCI, Management Center Innsbruck

MCI is an accredited university institution. More than 2,500 students study there. Most of them are German-speaking, but many courses are also taught in English. The educational programmes are rich, especially in the field of entrepreneurship. The university promotes the sharing of knowledge and professional experience between professional decision-makers and students.
Croatia
Rijeka
University of Rijeka

The University of Rijeka was founded in 1973 as part of Croatia's commitment to developing higher education. It aims to be one of the top 500 universities in Europe.
Zagreb
University of Zagreb
Founded in 1669, the University of Zagreb is the oldest and largest university in South Eastern Europe. It excels in all scientific fields (arts, biomedicine, biotechnology, engineering, human sciences, natural sciences and social sciences) and offers a wide range of courses at all levels of study, from undergraduate to postgraduate. With 29 faculties, 3 art academies and the University Centre for Croatian Studies, it is the leading educational institution in the country. A place where more than 7900 teachers and 72480 students develop knowledge and acquire skills.
Czech Republic
Brno
University of Economics
The IMPS is an institute of further education based in Brno, Czech Republic. Students of IMPS can obtain the International MBA degree from ISG.
Mlada Boleslav
Skoda Auto University

Skoda Auto University, located in the Mlada Boleslav region, was founded in 2000. Its unique educational system offers an insight into the automotive industry, thanks to the involvement of Skoda specialists in the pedagogy. Today, the university has over 1000 students on campus and 18 nationalities. The university offers an intelligent, well thought-out and modern programme. Its individual approach to students enables it to provide quality education.
Denmark
Copenhagen
CPHBusiness

Founded in 2009, Copenhagen Business Academy also known as CPHBusiness is a university located in the city of Copenhagen in Denmark. It is considered the largest Business School in Denmark and offers different training courses, combining teaching and practice. Copenhagen Business Academy places great emphasis on small group teaching to create a real bond between students and teachers.
Estonia
Talinn
Estonian Business School

Founded in 1988, Estonian Business School is the oldest private university in the Baltic countries. It now has about 1500 students.
Georgia
Tbilissi
International Black Sea University
Founded in 1995 and located in Tbilisi, the capital of Georgia, IBSU welcomes students from all countries and offers courses in English.
Germany
Berlin
Berlin School of Business

The Business School Berlin Potsdam is a nationally recognised private business school in Berlin. Founded in 2009, it has already trained more than 700 students and is accredited by Berliner Senatsverwaltung für Bildung, Jungend und Wissenschaft.
Cologne
FH Köln

FH Köln, founded in 1971, is the largest university of applied sciences in Germany. The campus, located in Cologne, consists of 10 faculties and has more than 20,800 students and 420 professors. The number of programmes offered is very large: computer science, economics, social sciences, etc. This great diversity allows the completion of many interdisciplinary projects. It also strengthens the students' ability to work in teams, a quality that is highly valued in business.
Iéna
Ernst-Abbe-Hochschule Jena University of Applied Sciences

FH Jena is located in a small town of 100,000 inhabitants. Opened in 1991, it has grown rapidly and now has 5,000 students. It is characterised by a strong interdisciplinary approach, thanks to its business and engineering courses. The education provided allows students to acquire a comprehensive education and to develop a global vision and a critical sense, qualities that are indispensable in the professional sphere.
Nuremberg
FH Nüremberg

FH Nürnberg is particularly committed to applied education. Its programmes are organised into 12 departments, including business, computer science, architecture and social sciences. The university was founded in 1971 and now has over 10,000 students.
Paderborn
Universität Paderborn

The University of Paderborn, founded in 1972, is attended by more than 17,000 students who benefit from a comprehensive and recognised education. Located in Paderborn, one of the oldest academic sites in Westphalia, the university has two campuses.
Hungary
Vezprem
University of Pannomia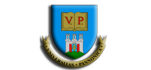 The University of Pannomia values research and offers various programmes in areas such as economics, information technology and the human sciences. Founded in 1949, the public university now has five faculties.
Iceland
Bifröst
Bifröst University
Bifröst University was founded in Reykjavik in 1918 on the model of Ruskin College, Oxford. Its campus is now in Bifröst. Its mission is to train future leaders in the world of business and society.
Rich in great diversity, the university trains students in business, law and social sciences. The university welcomes about 1,200 students and offers them personalised training, preparing them for positions of responsibility around the world.
Ireland
Dublin
Dublin Business School

The University of Dublin, founded in 1975, offers a very high quality education. Today, it has more than 9,000 students in a very dynamic campus, which encourages students to meet each other through numerous activities.
Griffith College (Double-Degree)

Founded in 1974, Griffith College is Ireland's largest independent institution, with campuses in Dublin, Cork and Limerick. The main campus is located in Dublin. The university has a growing national and international reputation for student success. It now has over 8,000 students.
Griffith College Dublin
Italy
Bologna
UNIBO
Founded in 1088, UNIBO is considered the oldest university in the Western world. It has more than 84,000 students, making it the most important university in Italy.
Today, UNIBO is innovating in many areas: educational programmes, research, international perspectives…
Milan
UNIVERSITÀ CATTOLICA DEL SACRO CUORE

Università Cattolica Del Sacro Cuore is a private Italian university, founded in 1921. It is considered the largest university in Europe with over 41,000 students in its 12 programmes. Cattolica is known for its multidisciplinary programme and its strong international orientation.
Turin
Scuola di Administrazione Aziendale

Located in Turin, the SAA University was established in the 1950s. Today, it is a laboratory for methodological innovations and has developed expertise in pedagogy. By drawing on the richness of the university system and the actual business environment, it offers a comprehensive education. Each student benefits from training that includes personal development, learning of specific disciplines and cross-disciplinary courses.
Latvia
Riga
Riseba University
This private university in Latvia has a strong international position. It currently has almost 3000 students. It has recently obtained EPAS accreditation for the excellence of its business programme.
Macedonia
Skopje
University American College Skopje

Founded in 2005, this private university has just over 1000 students and benefits from the most modern infrastructure.
Norway
Kristiansand
University of Agder

The University of Agder (UIA) is located on two campuses (Kristiansand and Grimstad) at the southern tip of Norway. The young university has 11,000 students and 1,100 professors and staff. Research is the foundation of all teaching at the UIA and covers a wide range of disciplines. The University of Agder is in close contact with industry, organisations and cultural institutions. As an internationally oriented university in a region exposed to strong competition, its business school is involved in a process of obtaining international AACSB accreditation.
Poland
Gdansk
Gdansk University
The University of Gdansk was founded in 1970 as a result of the merger of two higher education institutions and is now a public university and one of the best institutions in Poland. It is the largest university in the Pomerania region (northern Poland), with almost 33,000 students per year. Finally, one of the University's major assets is its relationship with the maritime environment, thanks to its excellent and internationally renowned research stations.
Krakow
Cracow University of Economics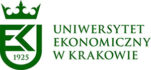 The University of Economics in Krakow was founded in 1925. It is one of the largest higher education institutions in Poland, with almost 20,000 students on campus in a city with over 200,000 students. The University's motto is: "Rerum cognoscere causas et valorem" ("Happy is the one who has been able to get to the bottom of things").
Varsaw
Kozminski University

Kozminski University, founded in 1993, is a private higher education institution. The university has achieved international accreditations EQUIS, AACSB and AMBA, as well as excellent results in global and national education rankings, thus supporting the high quality of its programmes and services.
Lazarski University

Founded in 1993, Lazarski University is today one of the best private higher education institutions in Poland. It is a dynamic institution with an international outlook, with over 22,000 graduates worldwide. Since its establishment, the University has always placed great importance on creating an educational programme that emphasises quality and professionalism.
Wroclaw
Wroclaw University of Economics
The University of Economics in Wroclaw, founded in 1947 as a private business school, is today one of the 10 best public universities in the country. The campus has almost 17,000 students in 66 departments. The University is equipped with modern facilities, allowing students to be in the best conditions to carry out their studies.
Portugal
Lisbon
Instituto Universitário de Lisboa

Founded in 1972, Instituto Universitario de Lisboa welcomes over 9,500 students to a multi-cultural campus. The pedagogy is designed to stimulate students and in particular their entrepreneurial skills.
Porto
Universidade Catolica Portuguesa

Founded in 1967, the Universidade Catolica Portuguesa has rapidly acquired a solid reputation for the quality of its teaching and research. Particular emphasis is placed on internationalisation and multicultural dialogue.
Romania
Brasov
Transilvania University of Brasov

The mission of the Transilvania University of Brasov is to train highly qualified specialists in the fields of basic sciences, technology, economics, law, sociology, arts and medical sciences.
Russia
Moscow
Saint Petersbourg
Saint-Petersburg University

Founded in 1724 by decree of Peter the Great, Saint Petersburg University (SPbU) is one of the oldest universities in Russia.
Today, three centuries after its creation, SPbU continues to strive to lead research and education on a national and global scale. By combining tradition and innovation, SPbU sets the pace for the development of science, education and culture in Russia and the world.
Slovakia
Bratislava
University of Economics in Bratislava

The University of Economics in Bratislava (UEBA) is currently considered one of the most important scientific education and research institutions in Slovakia. The UEBA provides higher education from Bachelor's to Master's degree and PhD to 12,000 students.
Spain
Barcelona
Escuela de administración de Empresas (Double-Degree)
Faced with ever increasing growth in industry and services, EAE University was founded in 1958. With more than 50 years of experience, it is now a school with a strong international dimension, having graduated more than 56,000 executives and managers. Since January 2007, it has been part of Grupo Planeta. This organisation is a leading institution in the production and publication of management resources.
Huelva
Universidad de Huelva

"Sapere Aude" means "dare to know". In all its actions, the University of Huelva is committed to this philosophy. It enables each student to acquire the necessary qualities for their professional future. Founded in 1993, the university is a young and dynamic institution that aims for excellence. The province of Huelva is located in the southwest of Spain. The city, which has 145,000 students, offers a pleasant environment in which every student can thrive.
Madrid
Universidad Carlos III de Madrid

Carlos III University, located in Madrid, has set as its mission to contribute to social development, offering quality education and promoting research in line with international requirements.
Universidad Pontificia Comillas Icade

Universidad Rey Juan Carlos
The Universidad Rey Juan Carlos, founded in 1996 and located in Madrid, has four campuses and hosts 30,000 students, of which more than 3,000 are foreign students.
Sevilla
Universidad de Sevilla

The University of Seville is an institution that provides a public education service combining study, teaching and research. The production, development and dissemination of its knowledge serve both citizens and society. With more than 50 years of teaching experience, it is the main public university in Andalusia. It has more than 70,000 students every year.
Sweden
Kristianstad
Högskolan Kristianstad

The university was founded in 1977. Today, there are two campuses with more than 14,000 students. The university's aim is to be the best in Sweden in terms of education and student care. At Kristianstad University, all relationships are characterised by openness and respect, and all work is designed and built with a view to social, economic, ecological and sustainable development.
Stockholm
Södertörn University

Founded in 1995, Södertörn University is a university located in the city of Flemingsberg on the island of Södertörn, a culturally diverse, dynamic and rapidly growing area.
The university specialises in teaching human sciences, social sciences and new technologies.
Switzerland
Olten, Basel and Brugg-Windisch
Fachhochschule Nordwestschweiz

The FHNW, SoB is an academic institution with a practice-oriented teaching approach and is present on three campuses (Olten, Basel and Brugg-Windisch) in Switzerland. The university's teaching and research programmes are aimed primarily at students, future managers and qualified managers wishing to specialise. FHNW, SoB is known for its strong international network and is AACSB accredited.
The Netherlands
Amsterdam, Hengelo, Utrech
Hogeschool Tio

Hogeschool Tio offers small classes in a pleasant atmosphere. The teaching team is attentive to the students and encourages them to reveal their potential.
Venlo
Fontys University of Applied Sciences

With 40,000 students and 4,000 staff, Fontys University is one of the largest universities in the Netherlands, offering a wide range of disciplines. The university has focused its strategy on quality. The university is organised in clusters, encouraging students to interact with each other.
Turkey
Istanbul
Kadir Has University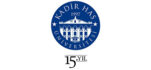 Founded in 1997, Kadir Has Universitesi is poised to become the best university in Turkey. Positioning itself as an international research and development centre, it seeks to facilitate the education of the young through innovation, research and academic teaching. The university enables students to develop their critical thinking and adaptability
Yeditepe University
Founded in 1996, Yeditepe University is located in Istanbul. Its objective is to train the professionals of tomorrow. The university has eight campuses.
United Kingdom
Edinburgh
Heriot-Watt University (Double degree)

Heriot-Watt University is internationally recognised as a leading research centre in science, engineering and business. It has been ranked as a leading research institution by the RAE, the UK's national audit body, and is now in the top 35 universities in the UK.
It opened a campus in September 2014 in Malaysia. In addition, it has the largest cohort of international students in Scotland with around a third of students coming from outside the country.
The Business School Edinburgh Napier University (Double degree)
In the heart of Scotland's capital city, the Business School offers a distinctive, inclusive and dynamic educational environment. It is one of the largest and most modern business schools in Scotland. It focuses on creating an international community where people are given every opportunity to achieve their full potential.
The school is also in the process of gaining AACSB accreditation, a high level of international recognition.
Glasgow
Glasgow Caledonian University

Founded in 1993, Glasgow Caledonian University is considered one of Scotland's leading universities. It is a modern, cosmopolitan university with students from all over the world and from a wide range of backgrounds. The university offers programmes to provide students with the knowledge, tools and practical experience they need to make their plans a reality.
London
Middlesex University (Double degree)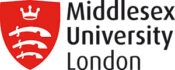 Established in 1972, Middlesex University has over 40,000 students. The university is spread over 5 campuses, all located in North London. Some of the campuses, such as Trent Park, are quite striking in their architecture. There is a strong emphasis on a practical and innovative approach to experiential learning.
Nottingham
University of Nottingham

Nottingham University was founded in 1978 and is one of the UK's elite universities, ranking highly in the most prestigious lists. It has over 33,000 students, including 7,500 from overseas. The research conducted is of a very high quality and the university recruits the best students. From an international perspective, the university is making a real difference to the lives of individuals and society.
Richmond
Richmond International University (Douple degree)

Established in the 1970s and based in London, Richmond International University combines excellence in research with quality teaching. With students from over 100 countries around the world, it offers an opportunity for international exposure and is accredited in both the US and UK.