The Master's cycle
The International MBA is tailored to bring an international business focus.
This one year course, based in Paris, draws on a wide range of disciplines to develop management skills and an in-depth understanding of the global marketplace.
Participants work on case studies to connect theory to the actual workings of modern companies, with a particular emphasis put on ethical concerns.
The programme, dispensed entirely in English, is taught by a team with the best International academic and business references.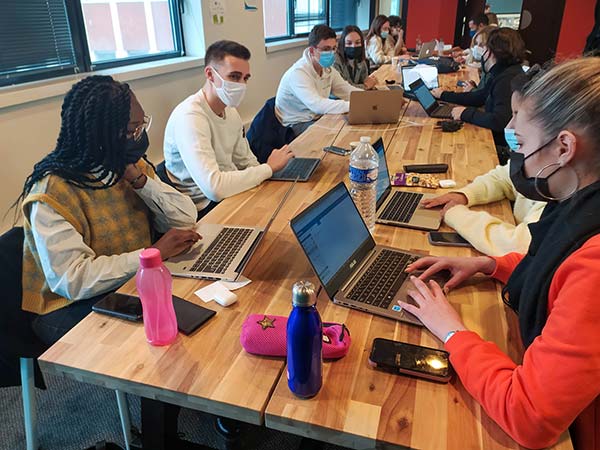 Bimonthly seminars:
alternating school and work
This series of bi-monthly Thursday to Saturday seminars allows students to take advantage of this end of week schedule to either continue working on projects, engage in a new domain and related internship, or focus fully on the assignments and work required by the seminars.
All MBA students have the opportunity to spend a summer session at ISG's trusted partner institution, St. John's University in New York.